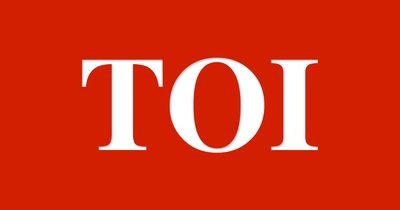 Mumbai: Maharashtra Real Estate Appellate Tribunal (MREAT), in a recent judgement setting aside a MahaRERA order, observed that it was unfortunate that MahaRERA had been taking a stereotyped yet erroneous view about Section 18 in several cases to cause far-reaching consequences for the real estate sector if accepted and stated that the impugned order was contrary not only to the object and purpose of RERA, but also against the law laid down by Bombay high court.
MahaRera, in its order on a complaint of a home buyer about L&T Emerald Isle project in Powai, held that once construction was complete or possession was given, Section 18(1) ceases to operate, and had dismissed a complaint seeking interest for delayed possession. Section 18 pertains to interest for delayed possession. MREAT, in its judgement, also held that the home buyer was neither required nor expected to record that possession was being taken without prejudice to her right to claim compensation as the same was expressly and statutorily provided under Section 18 (1) (a) itself.
Home buyer Rekha Sinha had booked a flat in April 2013 in Tower 4 of L&T's project in Powai, for Rs 1,70,02,0851 but its possession was not handed over by October 2016, as per the agreement for sale. The promoter received the OC in September 2017 and possession was ultimately handed over in December 2017. Alleging delay in handing over possession, the home buyer filed a complaint with MahaRERA, claiming interest for delay and compensation. After MahaRERA member B D Kapadnis dismissed the complaint, the home buyer appealed to MREAT, which directed the promoter to pay interest. But the order was set aside by Bombay HC on second appeal and the matter was remanded back to MREAT to be decided afresh.
The allottee was represented by advocate Harmeet Singh Dassan in MREAT, while the promoter was represented by advocate Nilesh Gala.
MREAT members Sumant Kolhe and S S Sandhu stated in their judgement that the controversy in appeal had arisen as MahaRERA had declined relief of interest solely by taking the view that once construction was complete or possession was given, Section 18 ceased to operate. The members observed that to clarify the position of law, a bare perusal of provisions of Section 18 would make it clear that the promoter was obligated to hand over possession as per agreement or by date specified. The date specified in the agreement or in any other manner or form is sacrosanct and as held by the HC in the Neelkamal Realtors Suburban judgment, RERA does not rewrite the same. It therefore means that Section 18 would not operate only when possession was handed over within the specified date. But, where possession was handed over beyond the specified date, Section 18 would be attracted to entitle the home buyer relief.
MREAT's order directed the promoter to pay interest at State Bank of India's highest marginal cost lending rate plus 2% for delay in possession on amount paid by home buyer from November 2016 to September 2017.
FacebookTwitterLinkedinEMail